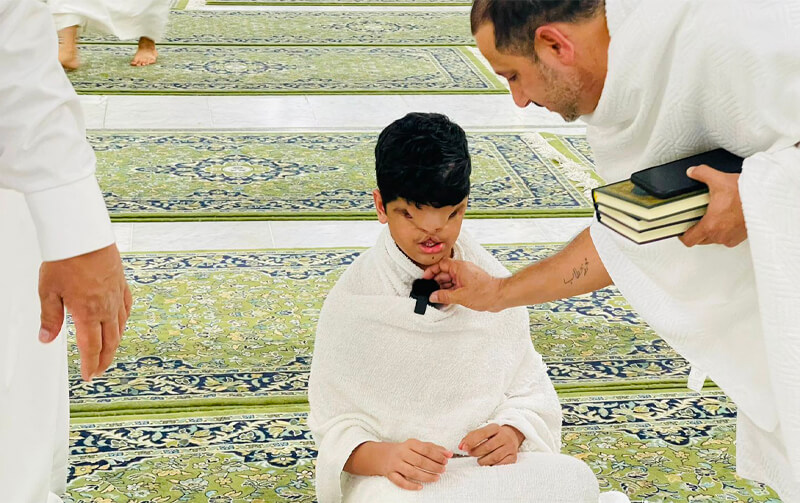 Moaiz embarks on Quran memorization journey despite health challenges
Moaiz Khitab, a 12-year-old boy, has always dreamt of memorizing the Holy Quran, although he was born with absent eye globes and a congenital heart disease. Make-A-Wish KSA gave Moaiz the perfect package! Moaiz visited Masjid al-Haram, performed Umrah rituals and enrolled in a specialized school for memorizing Quran. Soon, Moaiz will memorize the Holy Quran and be a source of pride for his nation.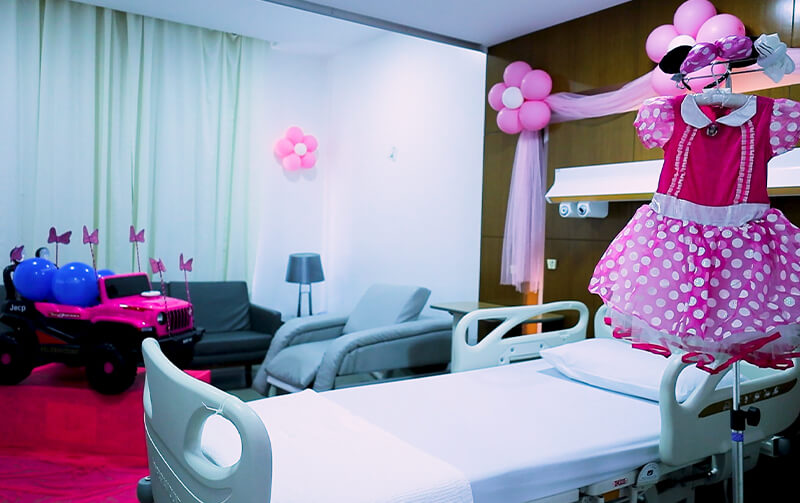 Child patient with T-acute leukemia drives pink electric vehicle
Despite her young age of four, this brave little girl is fighting T-Acute Leukemia. Make-A-Wish KSA's team granted her wishes while she was receiving chemotherapy. The team brought her a pink Minnie Mouse dress, decorated her room with pink balloons, and helped her drive a pink electric car.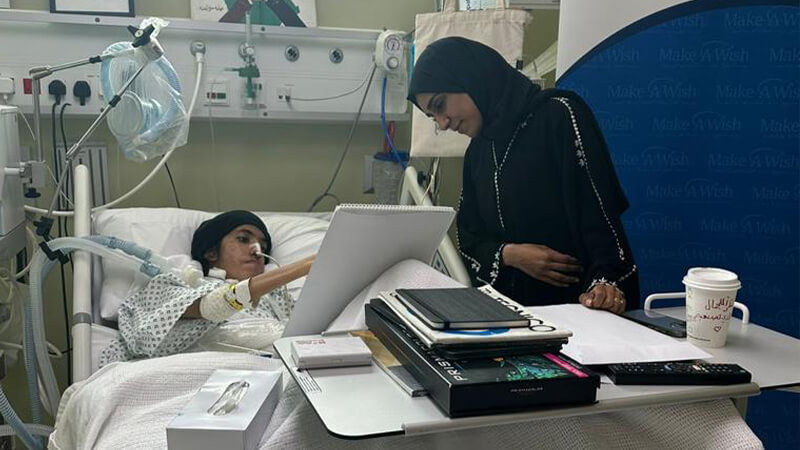 Zahra's dream comes true!
Zahra has a passion for painting, but her chronic condition has made it difficult for her to pursue her passion while in a hospital bed. Make-A-Wish KSA and prominent painter Yasmeen Alsabeeha helped Zahra make her dream come true! Zahra got to paint with Yasmeen in her hospital room, and it was a truly magical experience. Zahra's story is a reminder that even when things are tough, there is always hope.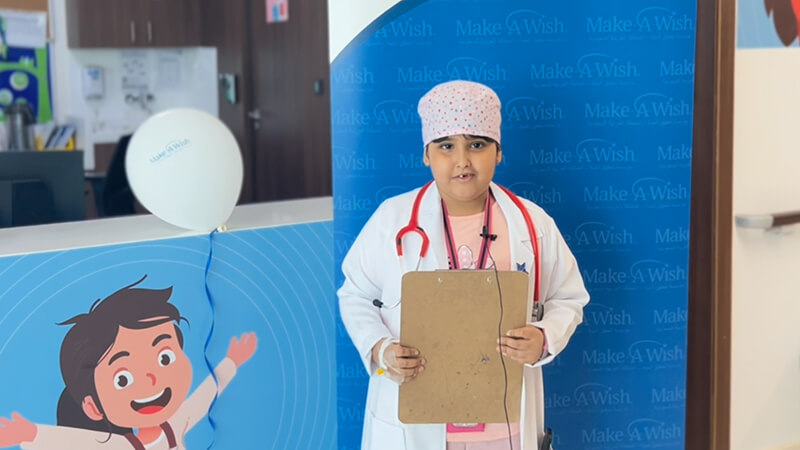 Illness inspires Retal to become a doctor
Illness can sometimes inspire people, rather than challenge them. Retal was fortunate to receive healthcare when she was sick, which has inspired her to become a doctor so she could help other sick children. Make-A-Wish KSA helped Retal take the first step on her journey by giving her books about medicine and surgery. Retal will likely cherish these books as wonderful childhood memories that one day brought her closer to her ambition.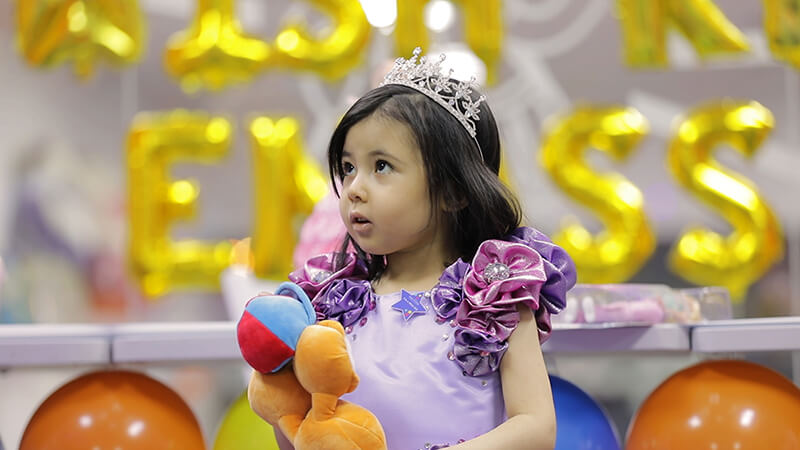 A Little Girl's Big Happiness
No one appreciates moments of happiness as much as sick children who long for a happy life, just like other kids. A colorful party, a nice Barbie dress, and a gathering of family and friends were enough to make four-year-old Enas happy. Thanks to Make-A-Wish KSA, Enas was able to forget about her ongoing treatment journey for at least a few hours.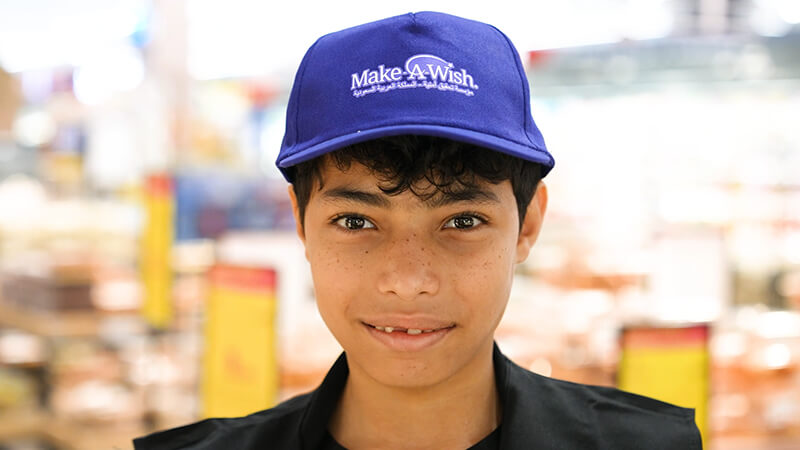 Make-A-Wish KSA and Panda Retail Company put a smile on Abdallah's face!
Abdallah's chronic illness has made him a stronger person. His wish was to have an iPhone, and he wanted to earn it through work. Make-A-Wish KSA and Panda Retail Company collaborated to give Abdallah exactly what he needed: a job. The smile on Abdallah's face and his mother's tears of joy were the best reward Make-A-Wish KSA could get.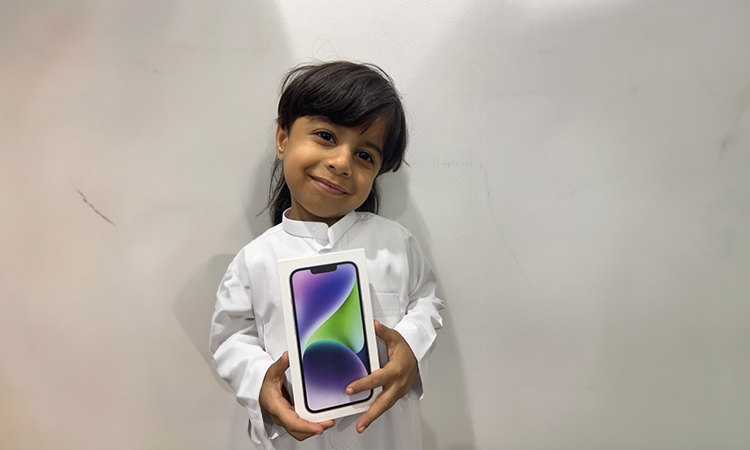 Father's voice on Jawad's mind
Children's wishes can be simpler than adults might ever imagine. Jawad, a 6-year-old boy with end-stage renal failure, only wanted to call his dad at work. Make-A-Wish KSA granted Jawad's wish by giving him an iPhone to call his father and arranging an exciting family outing at a beautiful farm. Jawad also rode a horse during this outing, which is an activity that he loves. Make-A-Wish KSA's goal was to make this day an unforgettable one for the entire family.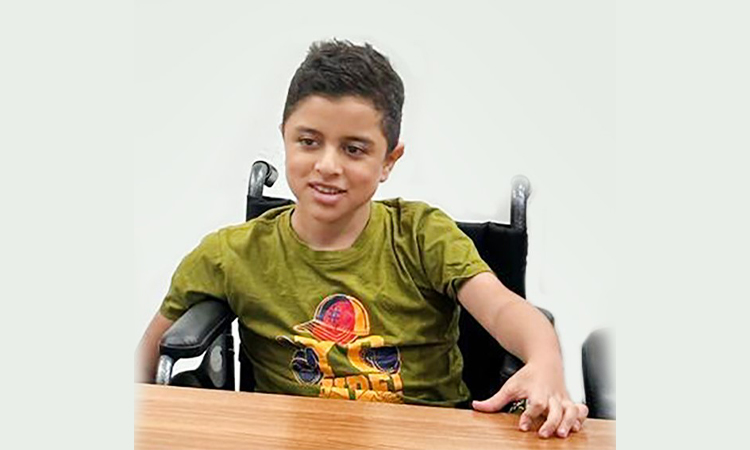 Make-A-Wish KSA gifts Yousef with family time and PlayStation
Make-A-Wish KSA's actions continue to prove that good things can always happen to kind-hearted people. Make-A-Wish KSA gifted Yousef a PlayStation and a small gathering with his parents. The day could not have gone better for Yousef, as he has always wanted a PlayStation.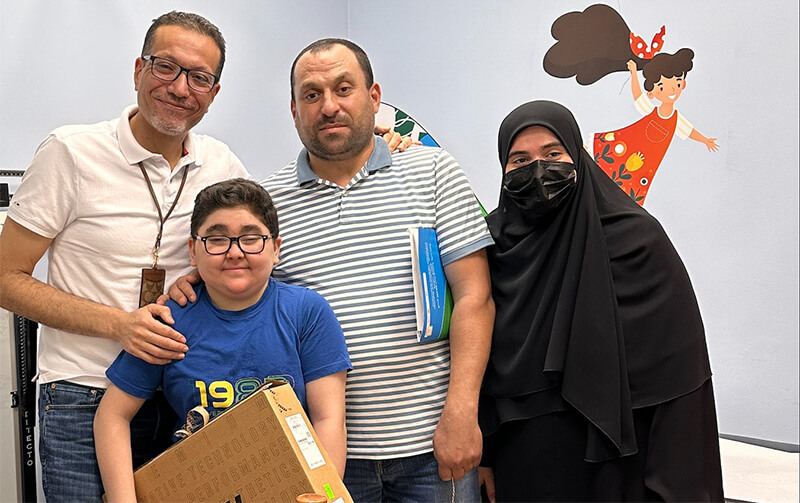 A laptop that changed Yassin's life
Yassin, a 13-year-old boy with a passion for both his studies and gaming, received a laptop from Make-A-Wish KSA to support his interests. The story of Yassin proves that Make-A-Wish KSA understands the power of technology to make people's lives easier.